BISON model SAFE ROAD (WIM – Weigh In Motion) is ideal for installation on ordinary roads, on bridges or viaducts or in the immediate proximity, in order to protect these important works of art, and in all those situations that require constant real-time monitoring of loads in transit. BISON SAFE ROAD complies with the COST (European Cooperation in Science and Technology) 323 guidelines according to the accuracy class B + (7) for transits up to 130 km / h and allows easy installation both in the presence of single lane and double lane. In the case of a double lane track, BISON SAFE ROAD system will be able to monitor both lanes.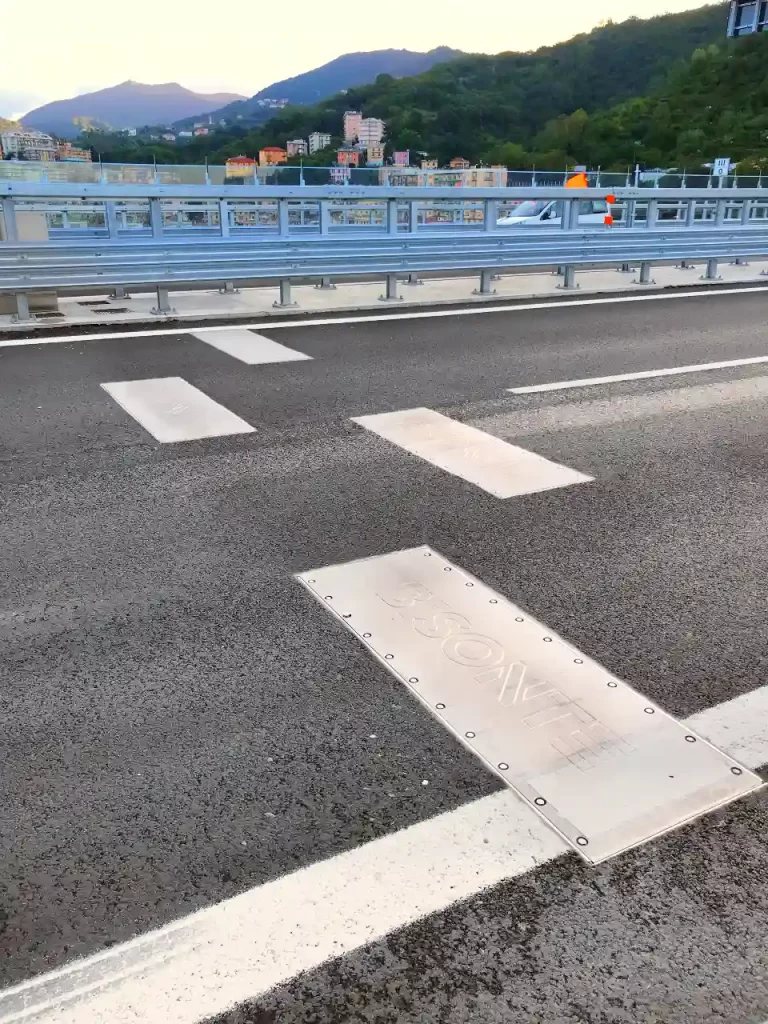 BISON SAFE ROAD for infrustructer monitoring
SAFE ROAD SYSTEM FEATURES
The upper surface of BISON SAFE ROAD's bending plates can be covered with a layer of ceramic-coated quartz which increases the hardness and resistance against the wear. This type of treatment also makes the weighing sensors chromatically more similar and integrated into the road pavement, while ensuring excellent levels of adherence for the tires of the transiting vehicles.
The surface treatment has successfully passed the skidding / derailment resistance tests as certified with the pendulum test according to UNI130036-4: 2011, carried out by an independent certified laboratory.
6 months after installation, the slabs had PTV (Pendulum Test Value) values ​​perfectly in line with those of the surrounding asphalt pavement, both in dry and wet conditions.